James Dye
Owner, Home to Heaven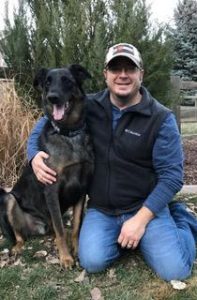 Dr. James Dye was born and raised in Casper Wyoming. He moved to Washington State with his wife, Sheila, and obtained a Bachelor's degree in Zoology from Western Washington University. He then moved to Colorado to pursue a Master's degree in Biology at the University of Northern Colorado. Ultimately his plan was to become a veterinarian, and his dreams came true when he graduated from Colorado State University in 2011.
Dr. James worked as a mixed large animal veterinarian for one year after graduation and then decided to modify his career path. Although his love for large animal medicine is ever present, he is very passionate about hospice and end of life care and began work with Home to Heaven in September of 2012. In addition, Dr. Dye is passionate about alternative treatment approaches and became a certified veterinary acupuncturist, which allows him to further help both large and small animal patients with this alternative medical approach.
After he had been with Home to Heaven for several years Dr. James purchased Home to Heaven in 2016 from Dr. Kathleen Cooney. Dr. Cooney was ready to transition her career path and it seemed like a perfect opportunity for Dr. James to continue the mission of Home to Heaven. He leads the company with kindness, passion, and the commitment needed to help northern Colorado families and their beloved pets.
His wife, Sheila, has been by his side through schooling and career changes and the two have 3 amazing children, Olivia, Jackson, and Zofia. Their family also has three 4-legged kiddos – Foxy, Wilson and Zeke – all three were rescue pups needing another chance at a forever home.
In addition to his love of being a veterinarian, his pastimes include fishing, cooking, and spending time with family & friends. Whenever possible the family ventures on camping trips and loves traveling and spending time in the outdoors.
Amber Dove
Associate Veterinarian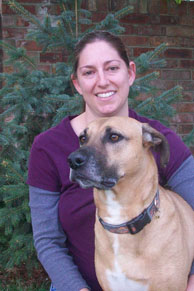 Dr. Amber Dove originates from the warm desert of New Mexico. She attended undergraduate and graduate school at New Mexico State University and studied biology and microbiology. Following this, she completed a veterinary degree at Colorado State University in 2004.
She returned to New Mexico to work in a busy general and emergency practice. However, Colorado had won her over. When the opportunity arose, she returned to this beautiful area.
Dr. Dove has been busy in emergency and general practice since returning to the area and joined Home to Heaven in early 2011.
Amber participates in local veterinary medical associations and volunteers for various organizations as time allows. She enjoys spending time with her family, her pets, and plays a little hockey on the side.
Ankur Gupta
Associate Veterinarian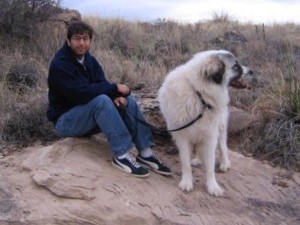 My parents are both from India, and my brother and I both grew up in CT. I received my veterinary degree from the University of Pennsylvania and performed an internship in Austin, TX, where I lived with my wife for the past five years. We recently moved with our daughter to the Northern Colorado area to be closer to family. I am excited to learn more and contribute to the growing field of animal hospice. My other professional interests include radiology and wildlife medicine. In my free time, I enjoy spending time with my family, which usually includes some form of cooking, hiking, swimming, and other outdoor activities.
Autumn Sorensen
Associate Veterinarian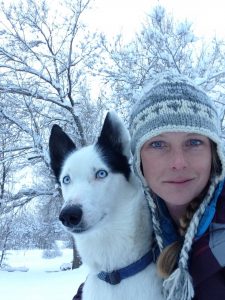 Home to Heaven is excited to welcome Dr. Sorensen.  Biography coming soon.
Stephanie Porter
Associate Veterinarian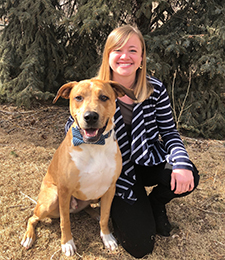 Dr. Stephanie Porter was born and raised in the Eastern Shore of Maryland. She attended the University of Maryland (Go Terps!) as an undergraduate, and obtained a master's degree from Johns Hopkins University. Dr. Stephanie then completed veterinary school at Colorado State University, and fell in love with all that Colorado has to offer. She loves working with animals of all species, and is honored to help pets and their people as part of the Home to Heaven team. In her spare time, she enjoys reading and practicing yoga, as well as running and hiking with her dog Cooper.
Kelsey Ketallaper
Veterinarian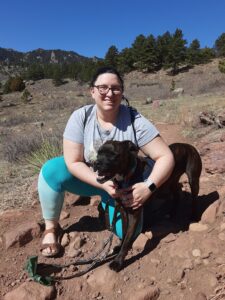 Dr. Kelsi is a Colorado native, born and raised in Boulder.  She received her bachelors of science at Mills College in Oakland, California, and her veterinary degree at Colorado State University.  Her passion for hospice and end-of-life care developed during her first year out of vet school, which was spent in remote Labrador, Canada.  Her other passions include art, music, and spending time with her dog, Ragnar.










Kristen Walker
Veterinarian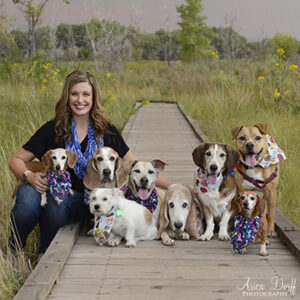 Dr. Kristen Walker is a native Texan, but has called Colorado home since 2013. She received her bachelor's degree from Texas A&M University (Gig 'Em Aggies) prior to a 10 year career in commercial real estate lending in Las Vegas, NV. When all of her free time was spent with animals and volunteering with rescues, she decided to pursue her lifelong passion of becoming a veterinarian. Dr Walker received her veterinary degree from Colorado State University in 2017. She and her husband, Mike, have been rescuing senior dogs for several years, and have been clients of Home to Heaven many times. Their experience with this exceptionally kind and compassionate group of people is what drew Dr. Walker to want to join the Home to Heaven team.

Dr Walker also works at a busy Fort Collins general practice. Her professional interests include preventive care, pain management, and senior/geriatric/end-of-life care. She is passionate about low-stress handling and making the visit as stress-free as possible for both you and your pet.

Kristen and Mike are suckers for furry friends, and their family currently consists of 4 cats (Gracie, Smitten, Boomer, and Black Betty), 4 dachshunds (Lucy, Oscar, Ozzie, and Phoebe), a beagle (Toodle Lou), a beagle/basset hound named Bruiser (aka: Bagle hound), a Jack Russell mix (Snug), and a formerly paralyzed basset hound named Tumbles!
Alyx Moose
Veterinarian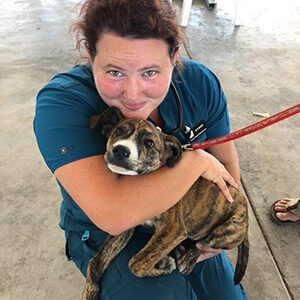 I grew up outside of Houston, TX but learned over all those years that I just can't stand heat and humidity. My family traveled to Colorado every year for family vacations and I fell in love with the weather and the mountains. When it was time for college I decided I wanted to come to Colorado so I accepted a spot at Colorado State University. Growing up we typically had at least three dogs and three cats in the house at all times so it was no surprise to anyone when I decided to go to veterinary school. With how much I love Colorado the obvious choice was to stay in town and I was lucky enough to continue to attend CSU to receive my Doctorate of Veterinary Medicine. My passions in the field include preventive medicine and hospice and end of life care. I love to be involved with the community through work with local rescues and other organizations and you will usually find my house includes foster kittens and pups on top of my own. In my free time I love hanging out with my dog Storm and my cats Huckleberry Finn and Mazikeen as well as hiking, drinking beer, and relaxing with friends and family.