James Dye
Owner, Home to Heaven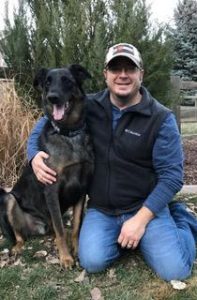 Dr. James Dye was born and raised in Casper Wyoming. He moved to Washington State with his wife, Sheila, and obtained a Bachelor's degree in Zoology from Western Washington University. He then moved to Colorado to pursue a Master's degree in Biology at the University of Northern Colorado. Ultimately his plan was to become a veterinarian, and his dreams came true when he graduated from Colorado State University in 2011.
Dr. James worked as a mixed large animal veterinarian for one year after graduation and then decided to modify his career path. Although his love for large animal medicine is ever present, he is very passionate about hospice and end of life care and began work with Home to Heaven in September of 2012. In addition, Dr. Dye is passionate about alternative treatment approaches and became a certified veterinary acupuncturist, which allows him to further help both large and small animal patients with this alternative medical approach.
After he had been with Home to Heaven for several years Dr. James purchased Home to Heaven in 2016 from Dr. Kathleen Cooney. Dr. Cooney was ready to transition her career path and it seemed like a perfect opportunity for Dr. James to continue the mission of Home to Heaven. He leads the company with kindness, passion, and the commitment needed to help northern Colorado families and their beloved pets.
His wife, Sheila, has been by his side through schooling and career changes and the two have 3 amazing children, Olivia, Jackson, and Zofia. Their family also has three 4-legged kiddos – Foxy, Wilson and Zeke – all three were rescue pups needing another chance at a forever home.
In addition to his love of being a veterinarian, his pastimes include fishing, cooking, and spending time with family & friends. Whenever possible the family ventures on camping trips and loves traveling and spending time in the outdoors.
Kathleen Cooney
Founder, Home to Heaven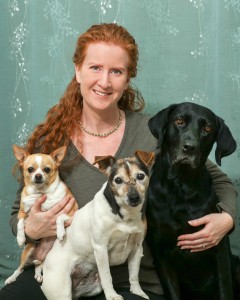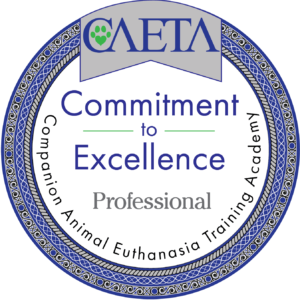 Dr. Cooney graduated from the veterinary college at Colorado State University in the spring of 2004. That same spring, her family had to say goodbye to their 15-year-old yellow lab, McKenzie. McKenzie passed peacefully under the aspen tree in their front yard. From this experience, Dr. Cooney learned just how important it was for pets to be at home for the end of their lives.
Shortly after this experience, Dr. Cooney and her family relocated to Grand Rapids, Michigan. There, she practiced internal medicine and surgery at a small progressive animal clinic. At this clinic, she began performing in-home services for families – particularly cancer patients. After 2 years away, Dr. Cooney and her family decided it was time to return to beautiful Colorado. She started Home to Heaven in the fall of 2006 and received an overwhelming welcome from the community and the veterinary profession.
She has learned a great deal since founding Home to Heaven, having now helped thousands of families. And she looks forward to helping the families of northern Colorado for many years to come.
In the spring of 2011, she completed writing her first book about euthanasia techniques. In 2012, she completed writing the book Veterinary Euthanasia Techniques: A practical guide. Dr. Cooney also finished her work with the 2013 American Veterinary Medical Association's panel on euthanasia guidelines. She is the Immediate Past-President for the International Association for Animal hospice and Palliative Care (IAAHPC). She travels frequently to speak on her work and on the current advancements in end-of-life care. Dr. Cooney's Curriculum Vitae
In the fall of 2010, Dr. Cooney opened the first-ever pet euthanasia center in the United States. The center is located on her 35-acre farm in Loveland, Colorado and offers two comfort rooms for pet euthanasia and hospice consultations. It is open year-round for families looking for an alternative to standard clinic or in-home euthanasia/end-of-life services.
Dr. Cooney is honored to be doing what she does. She loves getting to know her clients, hearing their stories, and sharing in the beautiful experience of in-home pet hospice and euthanasia.
Amber Dove
Associate Veterinarian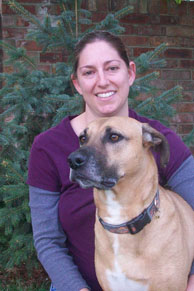 Dr. Amber Dove originates from the warm desert of New Mexico. She attended undergraduate and graduate school at New Mexico State University and studied biology and microbiology. Following this, she completed a veterinary degree at Colorado State University in 2004.
She returned to New Mexico to work in a busy general and emergency practice. However, Colorado had won her over. When the opportunity arose, she returned to this beautiful area.
Dr. Dove has been busy in emergency and general practice since returning to the area and joined Home to Heaven in early 2011.
Amber participates in local veterinary medical associations and volunteers for various organizations as time allows. She enjoys spending time with her family, her pets, and plays a little hockey on the side.
Liz St. Clair
Associate Veterinarian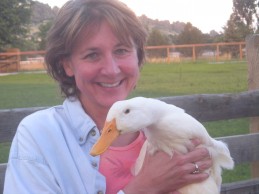 Dr. Elizabeth St. Clair was born in Baltimore, Maryland and has a bachelor's degree in psychology from The University of Maryland, Baltimore County. She has lived in California and Florida and graduated from The University of Florida College of Veterinary Medicine in 2005.
Dr. St. Clair practices small animal medicine in Boulder. She is passionate about preventive care, with her greatest interests being in animal behavior, geriatric care and dentistry.
While she had alway thought of herself as a dog person, she became involved in cat rescues while living in California. She currently has two cats (Thurman and Little Man) who have done an amazing job of filling the void created when she lost her 17 year old corgi mix who accompanied her everywhere possible coast-to-coast, on planes and trains as well as out of the country.
Dr. St. Clair is a farm animal lover as well. She grew up riding English, but will never turn down an opportunity to go horseback riding of any kind. She also enjoys hiking, biking, yoga, Zumba and gardening.
Ankur Gupta
Associate Veterinarian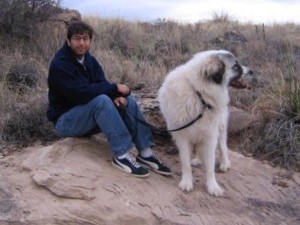 My parents are both from India, and my brother and I both grew up in CT. I received my veterinary degree from the University of Pennsylvania and performed an internship in Austin, TX, where I lived with my wife for the past five years. We recently moved with our daughter to the Northern Colorado area to be closer to family. I am excited to learn more and contribute to the growing field of animal hospice. My other professional interests include radiology and wildlife medicine. In my free time, I enjoy spending time with my family, which usually includes some form of cooking, hiking, swimming, and other outdoor activities.
Stephanie Freed
Associate Veterinarian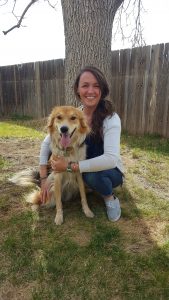 Dr. Stephanie Freed is originally from the east coast. She up in the suburbs of Philadelphia and completed her bachelors of science at Northeastern University in Boston. In 2012 she relocated to California to obtain her DVM at the University of California – Davis. Having always had a love of all things outdoors, after graduation, she decided to fulfill a long term goal of moving to Colorado. Throughout her professional education, she found her veterinary passions lie in end of life care and assisting clients through the difficult decisions of pet parenthood. In addition to her work for Home to Heaven, she continues to practice general medicine locally in northern Colorado. She has settled in Loveland, with her rescued rez dog, Xana, and her 2 cats, Mercedes and Benz.
Alexis Tischler
Associate Veterinarian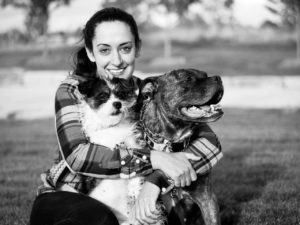 Dr. Alexis Tischler was born and raised on Long Island. She attended Cornell University in Ithaca, N.Y. where she obtained a Bachelor's degree in Animal Science as well as a Master's degree in Teaching. She moved to Fort Collins in 2012 to pursue her lifelong dream of becoming a veterinarian. She is a recent graduate of the Colorado State University College of Veterinary Medicine Class of 2017.
During her time at CSU, Dr. Alexis served as a manager for the CSU Pet Hospice Program. As a result of her work with the Pet Hospice Program, she has always dreamed of joining our team at Home to Heaven. She has a strong passion for end of life care and believes that supportive client communication is the key to an animal's quality of life.
In her spare time, Dr. Alexis enjoys horseback riding, fishing and hiking. She stays close to her New York roots by also making significant time for cooking and shopping. Dr. Alexis lives with her boyfriend, Paul and their mini zoo which includes their two dogs, Letty and Keiko, two cats, Simba and Chubbs, two hamsters, Biscotti and Zeppole, dumerils boa, Shenron and their playful little chinchilla, Olive.
Autumn Sorensen
Associate Veterinarian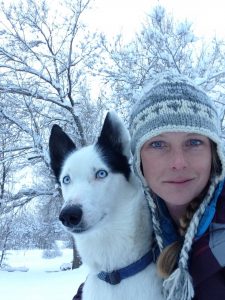 Home to Heaven is excited to welcome Dr. Sorensen.  Biography coming soon.
 Amanda Burdette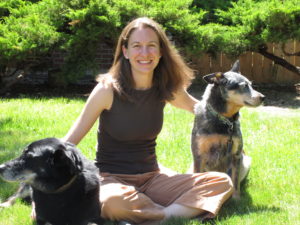 Dr. Amanda Burdette grew up in New York riding horses and dreaming of becoming a veterinarian.  However, while studying  at Colgate University, she decided that while there would always be pets in her life, she would try to make the world a better place through a different route. She worked to protect ranch and farmland in Washington, D.C. for a few years before moving to Colorado in 1999. While working for the American Humane Association, she was reminded of her dreams of veterinary medicine and of all the animals in the world who need care. She studied for 2 years at CU Boulder, and received her DVM from Colorado State University's College of Veterinary Medicine and Biomedical Sciences in 2008.
Dr. Burdette is honored to return to Home to Heaven as she can think of no greater tribute to the human-animal bond than compassionate end of life care from the comfort of home. Outside of work, she enjoys time with her amazing husband and 2 beautiful children, and their cats and dog. She also loves baking and cooking, trail running, yoga, or just enjoying the amazing Colorado life.