Shay
Care Coordinator and Social Media Specialist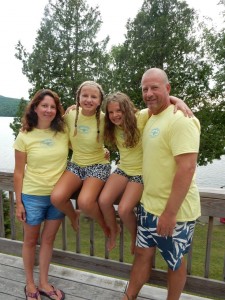 Shay takes great pride in her work with Home to Heaven and is passionate about helping families during their time of need. Her calm, caring & compassionate nature is reassuring to the families we work with. In addition to her Care Coordinator work, Shay is Home to Heaven's social media specialist
Shay was born and raised in Larimer County. She and her husband Kevin have been raising their two daughters Ella and Hannah here along with their beloved Black Lab Tinka and Frenchie Greta. Shay is passionate about animal welfare and helps run the dog rescue Waggin' Tails. In addition, she and her family enjoy fostering dogs and helping them find their forever homes.
Brooke
Care Coordinator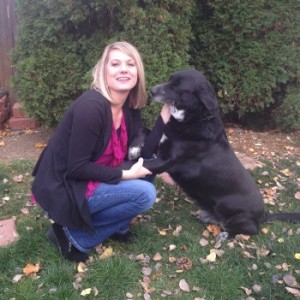 Brooke one of our friendly care coordinators is honored to help those who reach out to Home to Heaven for our services. She provides a caring voice, listening ear, and compassionate heart to our clients and takes pride in helping them through such difficult times. She is grateful to Dr. Kathleen Cooney, founder of Home to Heaven, for the platform and opportunity given to her starting in 2011 to learn, grow, and develop the tools needed to offer our families in northern Colorado the very best service in their time of need.
Brooke considers herself a small-town girl from Wyoming but has lived in Loveland for the last 15 years with her loving and supportive husband and two children. She attended the College of Eastern Utah and the University of Sioux Falls in South Dakota. Brooke loves to read, watch movies, barbecue, and hang out with friends. Summer is her favorite season; she loves the sun and warm days. Camping has always been a great getaway for Brooke and her family.
Dr. James Dye helped Brooke with her longtime friend and companion, Mitch, the family Weimaraner. Her children grew up with Mitch and remember how he had to be touching them when he would lay beside them. According to Brooke's husband Mike, he was the best hunting dog around! Mitch was a cherished family member that is still greatly missed.
Brooke is very thankful to be a part of the wonderful services that Home to Heaven provides.
Jackie
Care Coordinator – Bio Coming Soon
Danielle
Care Coordinator
Danielle loves being a part of Home to Heaven. She so enjoys helping families in need and lending an ear and helping them on this journey. Danielle has lived in Colorado for the last 28 years with her husband and three daughters, Emma, Ellie, and Kenzie. She loves her pups, Squirt- a mix breed love bug and Bella her lovable Rottie. Danielle loves everything that has to do with the beach and ocean. She is so grateful for Home to Heaven and their mission to support families in this time crossing the rainbow bridge.
Alicia
Billing Coordinator – Bio Coming Soon
Sara
Care Coordinator/Transportation Specialist/Honored Stories & Memorial Posting Specialist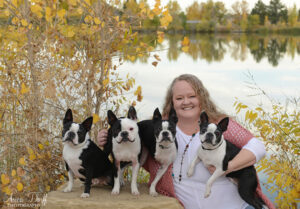 Sara was born in Longmont, CO, and has lived in Nebraska, Idaho, and Utah before settling down in Colorado in 2000.  She currently resides in Loveland with her husband, son, and their 4 boston terriers, Otis, Elmer, Oggie, and Eleanor Rigby. Although Sara loves all animals (she grew up with cats) she is really a dog person at heart. She fell in love with the first dog her family had, Sir George Edgar from the moment she met him on Valentine's Day 2015. Sara and her family had to say goodbye to Edgar just a few short years later and the care her family received during that overwhelmingly sad time is why she is so passionate about helping families during the difficult time of losing their beloved companions. In her spare time, Sara enjoys spending time with her family, pups, crafting, paddleboarding, and going to concerts.
Leigh Ann
Grief Counselor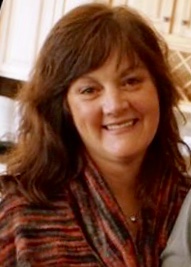 Leigh Ann Gerk was born and raised in Loveland, CO.  She grew up on a farm surrounded by horses, cattle, 4 dogs, a bunny, and a boxcar full of many cats.  Her love of animals came from her childhood and she will always cherish those great memories.  Leigh Ann has a caring and supportive husband named Andy and identical twin daughters, Heather and Heidi, who she couldn't be more proud of.  She is a Licensed Professional Counselor and holds a Master's degree in Community Counseling with an emphasis in Marriage and Family therapy as well as a Bachelor's degree in Elementary Education.  Leigh Ann, who specializes in grief therapy and pet loss, is easy to talk to and has a deep understanding and compassion for people who have lost or anticipate losing their treasured pets.
Leigh Ann met Home to Heaven's Dr. James Dye 3.5 years ago when her family had to lay to rest their precious dog, Teddy.  She will always remember his compassion and caring and now feels so honored to be a part of the Home to Heaven team.  In her spare time, she enjoys time with her family, playing games, going for long walks, writing poetry, and occasionally sneaking up to Blackhawk.
Contact Leigh Ann for your counseling needs.