Brooke
Care Coordinator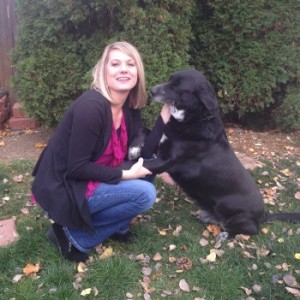 Brooke Butcher, one of our friendly care coordinators, is honored to help those who reach out to Home to Heaven for our services. She provides a caring voice, listening ear, and compassionate heart to our clients and takes pride in helping them through such difficult times. She is grateful to Dr. Kathleen Cooney, founder of Home to Heaven, for the platform and opportunity given to her starting in 2011 to learn, grow, and develop the tools needed to offer our families in Northern Colorado the very best service in their time of need.
Brooke considers herself a small town girl from Wyoming, but has lived in Loveland for the last 15 years with her loving and supportive husband and two children. She attended the College of Eastern Utah and the University of Sioux Falls in South Dakota. Brooke loves to read, watch movies, barbecue and hang out with friends. Summer is her favorite season; she loves the sun and warm days. Camping has always been a great get away for Brooke and her family.
Dr. James Dye helped Brooke with her longtime friend and companion, Mitch, the family Weimaraner. Her children grew up with Mitch and remember how he had to be touching them when he would lay beside them. According to Brooke's husband Mike, he was the best hunting dog around! Mitch was a cherished family member that is still greatly missed.
Brooke is very thankful to be a part of the wonderful services that Home to Heaven provides.
Carly
Honored Stories and Memorial Posting Aide

Carly Prevenas is one of our care coordinators and is honored to be able to help families in their time of need. With a caring and compassionate voice, she strives to help make a very difficult time a little easier.
Carly was born and raised in Greeley, where she and her husband are raising their two young daughters. Her favorite old boy, her Weimaraner Scooby, has been a part of the family for eleven years. Carly is one semester away from completing her associates degree in Medical Office Administration.
Carly is involved in both of her daughters many activities and interests. She volunteers her time at the elementary school, is a Girl Scout Brownie troop leader, as well as chauffeur and cheerleader to the many soccer games, dance lessons and recitals, and all of the many other activities in between.
As a full time student and working mom, she finds some time for the things she loves like camping, hiking, gardening, cooking, snow skiing, and time with friends. Her favorite times are with her family, fall days, and the long, lazy days of summer in the sunshine.
Carly is very grateful to be part of the amazing service to families that Home to Heaven provides.
Leigh Ann
Grief Counselor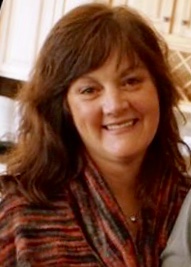 Leigh Ann Gerk was born and raised in Loveland, CO. She grew up on a farm surrounded by horses, cattle, 4 dogs, a bunny and a boxcar full of many cats. Her love of animals came from her childhood and she will always cherish those great memories. Leigh Ann has a caring and supportive husband named Andy and identical twin daughters, Heather and Heidi, who she couldn't be more proud of. She is a Licensed Professional Counselor and holds a Master's degree in Community Counseling with an emphasis in Marriage and Family therapy as well as a Bachelor's degree in Elementary Education. Leigh Ann, who specializes in grief therapy and pet loss, is easy to talk to and has a deep understanding and compassion for people who have lost or anticipate losing their treasured pets.
Leigh Ann met Home to Heaven's Dr. James Dye 3.5 years ago when her family had to lay to rest their precious dog, Teddy. She will always remember his compassion and caring and now feels so honored to be a part of the Home to Heaven team. In her spare time, she enjoys time with her family, playing games, going for long walks, writing poetry and occasionally sneaking up to Blackhawk.
Contact Leigh Ann for your counseling needs.
Shay McWain
Care Coordinator and Social Media Specialist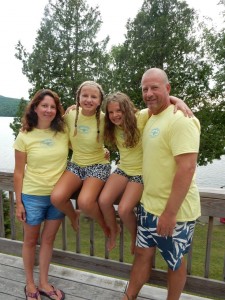 Care Coordinator Shay McWain takes great pride in her work with Home to Heaven and is passionate about helping families during their time of need. Her calm, caring & compassionate nature is reassuring to the families we work with. In addition to her Care Coordinator work, Shay is Home to Heaven's social media specialist
Shay was born and raised in Larimer County. She and her husband Kevin have been raising their two daughters Ella and Hannah here along with their beloved Black Lab Tinka and Bassett Hound Winston. Shay is passionate about animal welfare and helps run the dog rescue Waggin' Tails. In addition, she and her family enjoy fostering dogs and helping them find their forever homes.