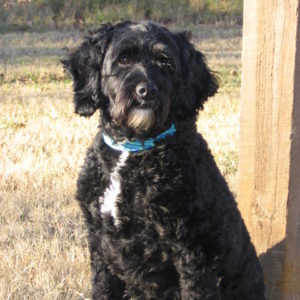 To Lucy – every creature outside was a "bunny."  At least that's what we called it.
A deer, a bird, a turtle, a cat, a chipmunk, a squirrel and so on…they all meant the same in her world.  When Lucy spotted a "bunny" her tail would wag wildly and her paws would shuffle back and forth getting into position to take off after it we suppose.  And, the sound that came out of her – so funny – a low, frustrated whine of some sort, saying – "lemme at 'em – lemme at 'em…I am a huntress and I was born for this!"
Lucy, our precious twenty-eight pound Cockapoo, was pound-for-pound, an incredible treasure of unconditional love …imposing enough to get us through the last fifteen plus years of high drama in our human lives.
Our beloved huntress,
All is well,
You finished well,
And, loved without end.
Thank you!
With every bunny we see, we feel Lucy's presence.  A visit and reminder of the most amazing dog and blessing to us  – "Lady Lucy of Fountainhead."